CNL 40419
2017
A film produced as part of the Program in Visual Arts' VIS Junior Show.
—
"The novel begins in a railway station, a locomotive huffs, steam from a piston covers the opening of the chapter, a cloud of smoke hides part of the first paragraph." - Opening from Italo Calvino's If on a winter's night a traveler.
This film explores the train compartment as a transitory and liminal space. The Footage was taken on Friday, April 14, 2017 on NJ Transit Trains #4162 and #3872.
Duration: 23:11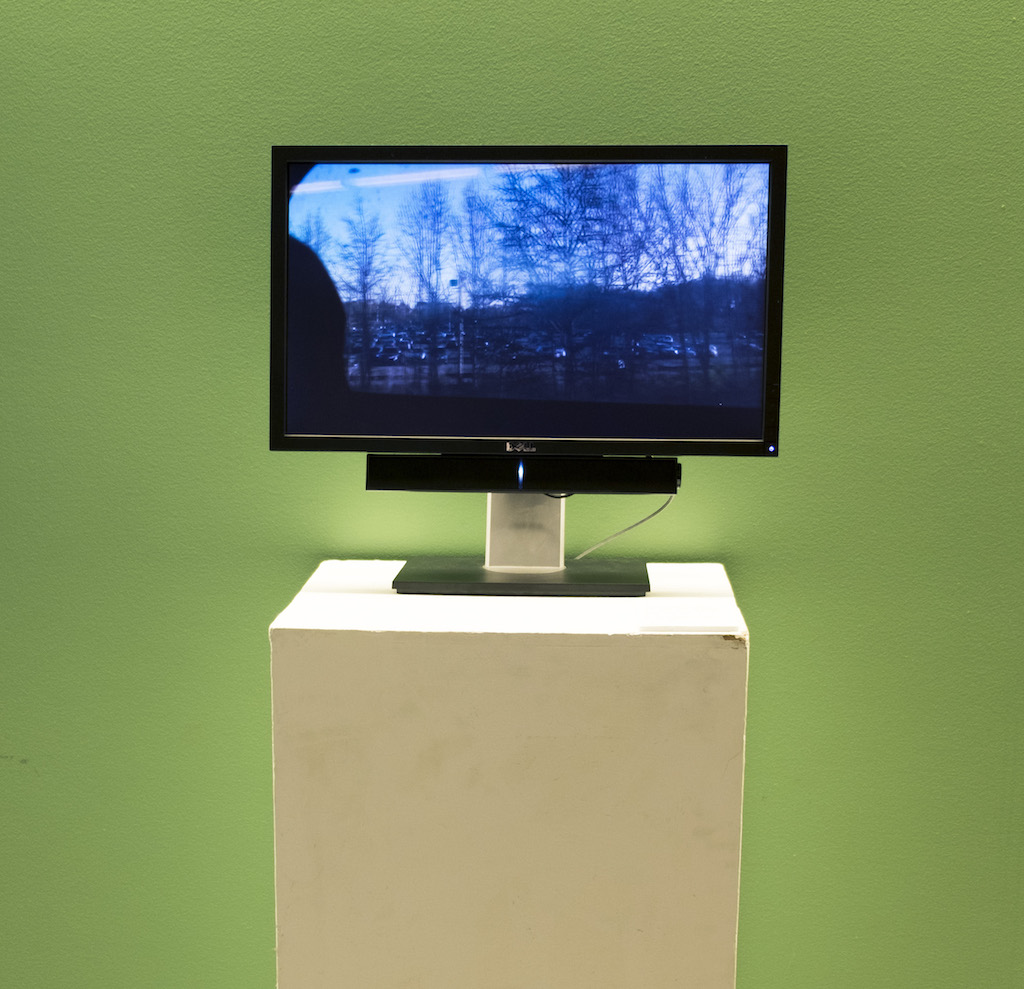 Installation Shot